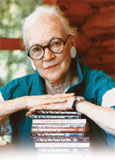 1913 - 2011


Click on picture to read more / Klikni na obrázok a čítaj viac: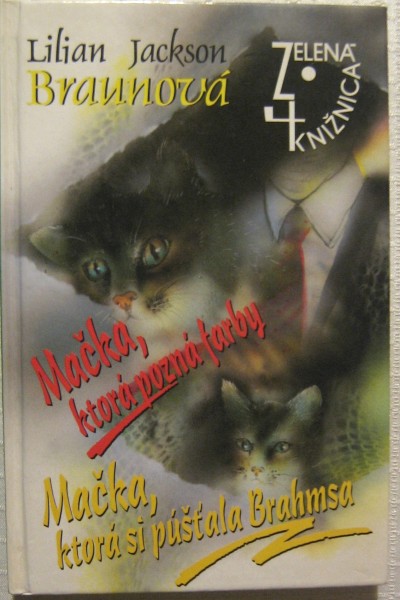 My first book of LJB contains two stories The Cat Who Saw Red and The Cat Who Played Brahms and I did not like it SO (may be because of translation). As some years later - I had nothing to read - and found another book of LJB edited by Edition MOBA and it was fabulous. Since then I collect "The Cat Who..." - and have them all. And it is very sad, that we will not read new one - Lilian Jackson Braun died on 4. June 2011 at 97. /
Mačka, ktorá pozná farby a Mačka, ktorá si púšťala Brahmsa sú moje prvé príbehy od LJB, Až TAK sa mi nepáčili (možno to zavinil preklad). Až o pár rokov, práve som nemala čo čítať, našla som inú knihu od LJB vydanú v MOBA a tá bola skvelá. Odvtedy "Kočka, která..." zbieram - a mám všetky. A je veľmi smutné, že už sa nedočkáme nových - Lilian Jackson Braun zomrela 4. júna 2011 vo veku 97 rokov.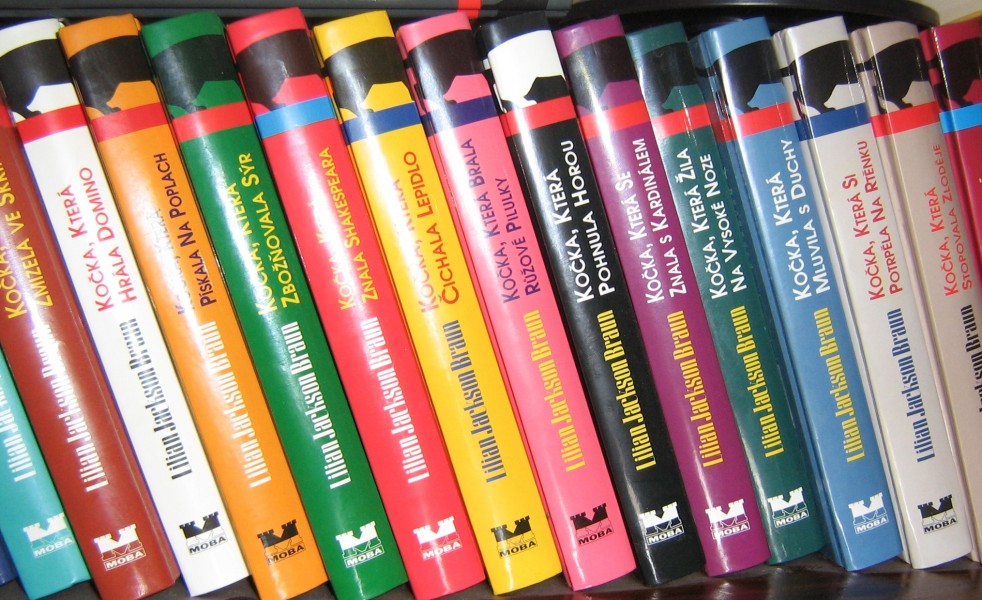 Books I have / Tieto knihy mám
The Cat Who Could Read Backwards / Kočka která uměla číst pozpátku
The Cat Who Ate Danish Modern /... okusovala ušák
The Cat Who Turned On and Off / ... zhasínala světlo
The Cat Who Saw Red / ... viděla rudě
The Cat Who Played Brahms / ... hrála Brahmse
The Cat Who Played Post Office / ... si hrála na pošťáka
The Cat Who Knew Shakespeare/ ... znala Shakespeara
The Cat Who Sniffed Glue / ... čichala lepidlo
The Cat Who Went Underground / ... si potrpěla na rtěnku
The Cat Who Talked to Ghosts / ... mluvila s duhcy
The Cat Who Lived High / ... žila na vysoké noze
The Cat Who Knew a Cardinal / ... se znala s kardinálem
The Cat Who Moved a Mountain / ... pohnula horou
The Cat Who Wasn't There / ... zmizela ve skříni
The Cat Who Went into the Closet / ... brala růžové pilulky
The Cat Who Came to Breakfast / ... hrála domino
The Cat Who Blew the Whistle / ... pískala na poplach
The Cat Who Said Cheese / ...zbožňovala sýr
The Cat Who Tailed a Thief / ... stopovala zloděje
The Cat Who Sang for the Birds / ... zpívala ptáčkům
The Cat Who Saw Stars / ... viděla hvězdy
The Cat Who Robbed a Bank / ... vyloupila banku
The Cat Who Smelled a Rat / ... cítila krysu
The Cat Who Went up the Creek / ... věděla kudy kam
The Cat Who Brought Down the House / ... sklidila aplauz
The Cat Who Talked Turkey / ... rozmlouvala s krocany
The Cat Who Went Bananas / ... se zbláznila
The Cat Who Dropped a Bombshell / ... shodila bombu
The Cat Who Had 60 Whiskers / ... měla 60 vousů
Short Stories / Poviedky
The Cat Who Had 14 Tales / Kočka která vyprávěla příběhy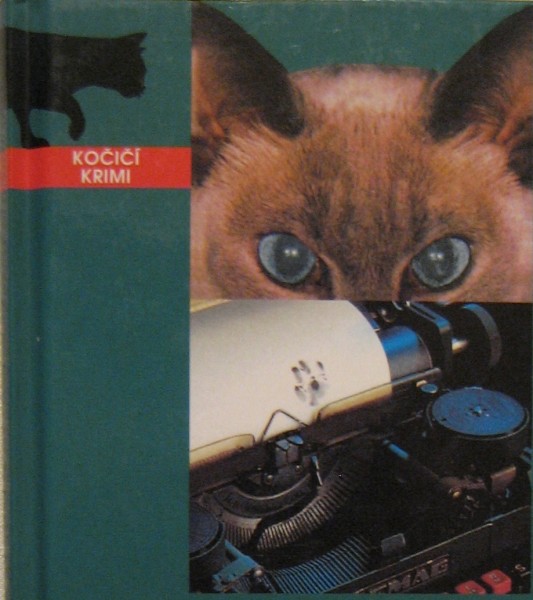 James Quilleran - hlavný hrdina všetkých "Kočka, která ..." po dramatických peripetiách novinára vo veľkomeste, pri ktorých "stretne" Koka a neskôr Yum-Yum - siamského kocúra a mačku, nakoniec nečakane zdedí milióny po priateľke jeho starej matky a usadí sa v Moose County - mestečku 400 kilometrov severne od ostatného sveta. Ako samozvaný detektív amatér s dvoma pomocníkmi - mačkami - sa zapletáva do miestnych afér často až kriminálneho charakteru.
Prečo sa mi tieto príbehy tak páčia? Pri ich čítaní mám pocit, "že som sa vrátila domov". Viac ako samotná kriminálna zápletka sú zaujímavé spletité osudy rodín žijúcich v mestečku a okrese, ktoré sledujeme často až hlboko do minulosti - do pionierskych čias zakladateľov okresu, navyše na pozadí nádhernej, hoci drsnej prírody severu. Príbehy postáv sa prelínajú z knihy do knihy a ja sa s nimi opakovane s radosťou stretávam ako so starými priateľmi ... /

James Quilleran - main character of all "Cat Who ..." books after dramatical peripeteia as journalist in megapolis by that he "met" Koko and later Yum-Yum - two siamese cats, he suddenly inherited millions from friend of his grandmother and set down in Moose County - little town 400 km far away from other world. As self-created amateur sleuth with two assistants - cats - he mixed into local affairs, which are often of criminal character.
Why I like these books so much? By reading them I "feel like I'm comming home". More interesting then criminal affairs are complex fates of families living in Moose County and whole county. We folow them often far into history - into times of pioneers - settlors of county. And all that in scene of beautiful although hard nature of north. Stories of particular characters flowing from book to book and I meat them anew with joy, like old friends ...

Webová stránka bola vytvorená pomocou on-line webgenerátora WebĽahko.sk